Our food is LIT!
By fire!

We've been making irresistible food for around seven decades, and since the beginning, we've only used the freshest local produce and highest quality ingredients. That's how we guarantee the delicious flavours and mouth-watering textures we're famous for.
We're a global brand, locally owned and operated in Australia. All our protein and produce is sourced locally within Australia.
Our unique menu includes 100% Australian Angus Burgers, 100% Australian Hand-Breaded Chicken Tenders™ and Hand-Scooped Ice Cream Shakes™ – all delivered to your table with a smile. Then quench your thirst with our famous all-you-can-drink beverage bar (free refills)!
There's something for everyone to love at Carl's Jr.


We've been around
forever!
Our founder, Carl N. Karcher was born January 16, 1917, in Upper Sandusky, Ohio. He left school in the eighth grade to assist his parents on the family farm.
On July 17, 1941, Carl and his wife, Margaret, purchased a hot dog cart for $326 using $15 cash and $311 borrowed on his 1941 Plymouth Super Deluxe. Their first day's sales came to a total of $14.75.
Their business grew quickly, and on January 16, 1945, they opened Carl's Drive-In Barbecue in Anaheim, California. In 1956, the first Carl's Jr.® restaurant opened.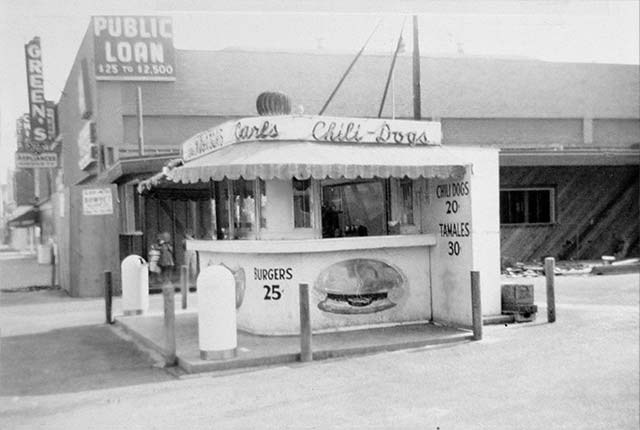 Join the inclusive, fun work environment of Carl's Jr., and gain valuable personal and professional life skills!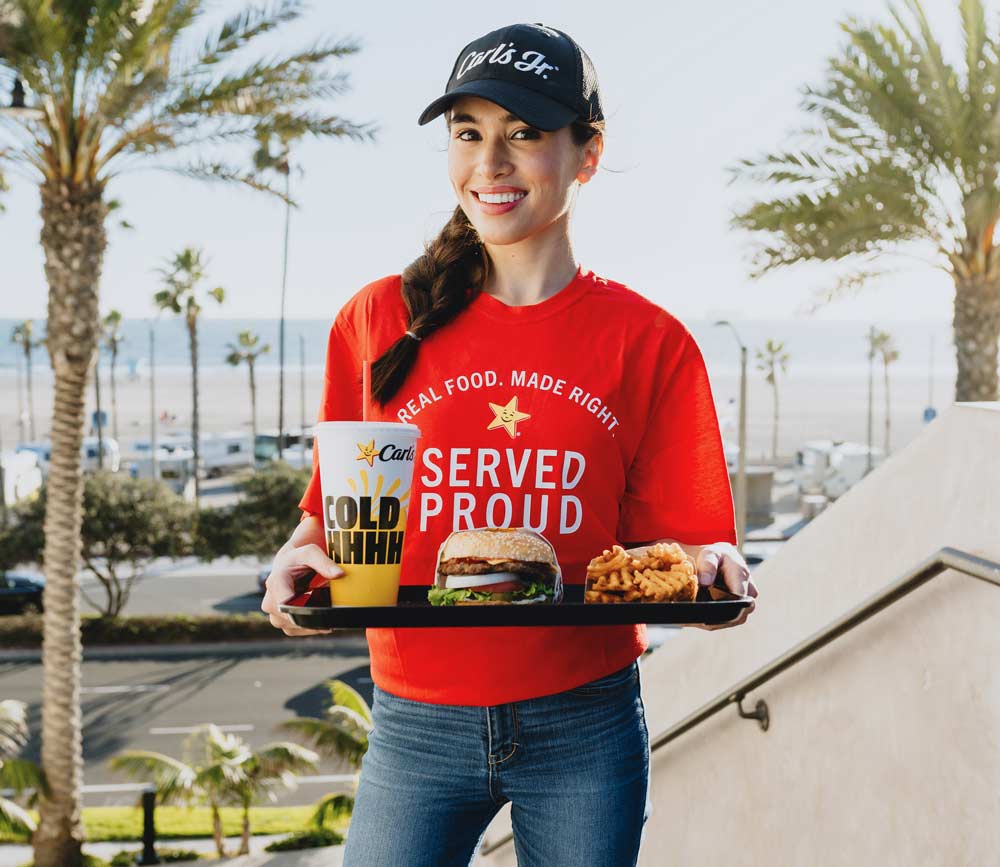 Born in California in 1941, and lit by fire ever since. Come join a true American Burger institution as we continue our expansion throughout Australia!
We are actively seeking experienced QSR operators for both new and existing restaurants across Australia. Click below to register your interest in becoming a Carl's Jr. franchisee.