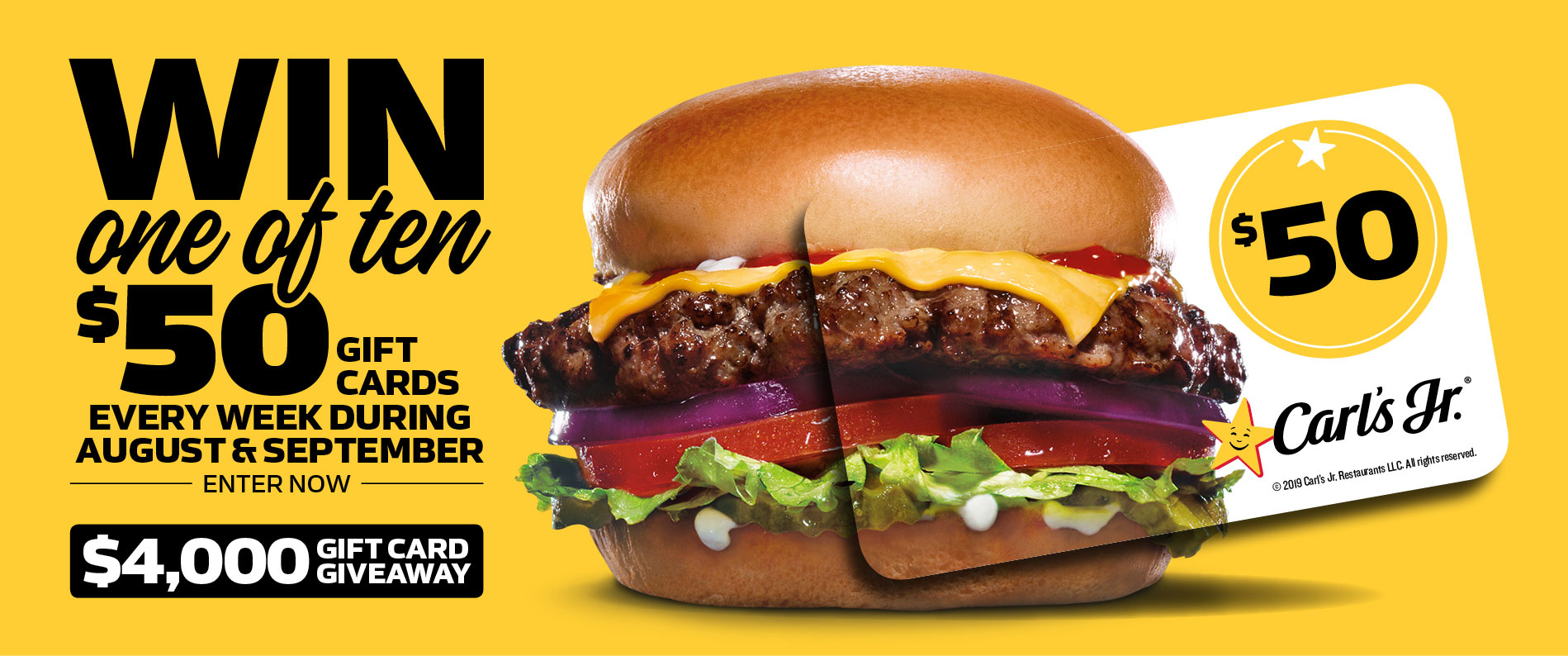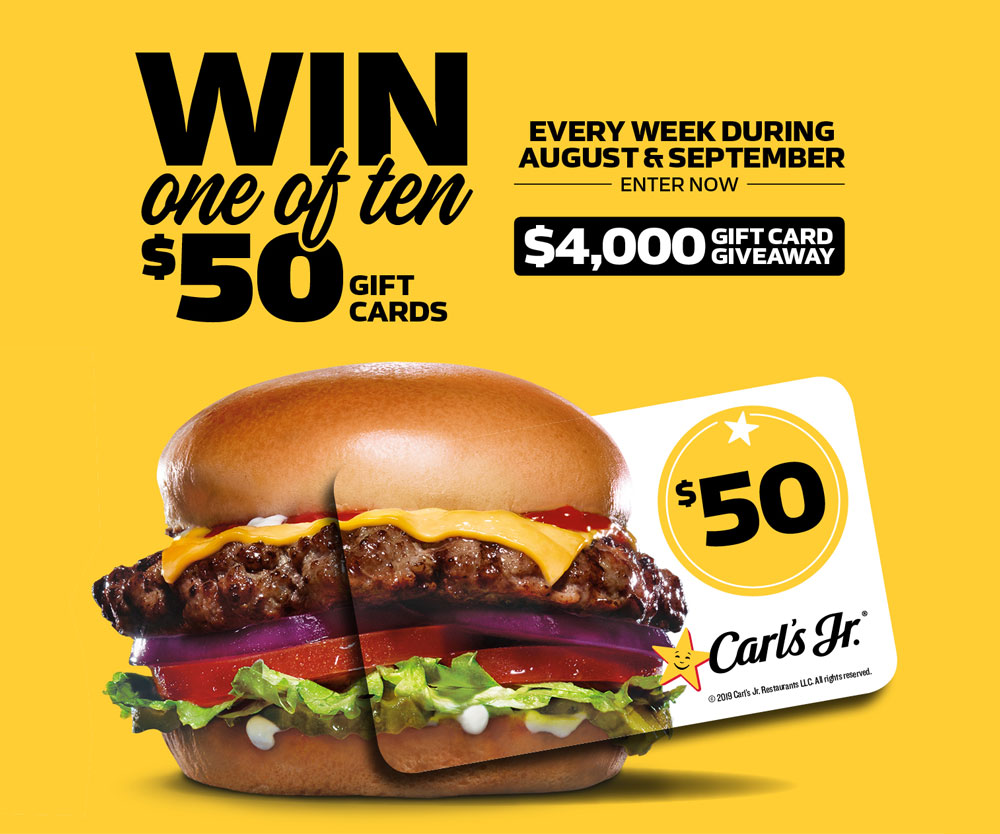 Carl's Jr. delivers a taste you can swear by, and although we've been around for almost 65 years, we're still new in Australia. So if you haven't tried our famous burgers yet, we want to give you a chance to do it for free! And if you're already lovin' our burgers, read on, 'cause you're gonna love this even more!

For the next eight weeks, we're giving away ten $50 Carl's Jr. EFTPOS cards every week. That's eighty chances to win! To enter, fill in your details below, cross your fingers and toes and hit the big button!
If you win, we'll flick you an email. But if you don't, we won't forget about you. We'll still have some special offers for you in the future.
THIS COMPETITION IS NOW CLOSED
Thanks to everyone who entered, and congrats to all the winners! Click below to see if you're one of 'em!